lazy-a-hole-ranch
Regular price
Sale price
$8.00 USD
Unit price
per
Sale
Sold out
Clove soap has a spicy fragrance that invigorates me, and reminds me of childhood holidays with my family.
Year round I love clove soap, but it always conjures up images of fall for me. It has especially brought to mind images of my mother cooking a holiday ham, and pushing cloves into oranges for a scented holiday surprise for my parents during a couple of Girl Scout meetings. I still remember how much my thumbs hurt, and reminiscing is giving me ideas about an orange clove soap to make as well!  Clove oil has been popular throughout the ages, and is even commonly used to treat toothaches. I find the scent to be quite stimulating, and it helps me start my day off ready to go! I hope you love this soap as much as I do!
What's in Clove Soap?
Ingredients are as follows:
Olive Oil Pomace/Rice Bran Oil blend
sodium hydroxide for the chemical reaction to make soap
Share
Ingredients

Base Ingredients in most of my soap batches are Rice Bran Oil, Coconut Oil, Palm Oil, Distilled Water, Aloe Vera Juice, Sodium Lactate which helps harden your bar, and Sodium Hydroxide for the chemical reaction needed to make soap. And love. We can't forget love. If you have any sensitivities, please check the individual listing of the item that you wish to purchase for a full ingredient list.
Dimensions

Soap - 2.75" x 2.75" bar

Lotion - 2.5" round Tin
Care information

We recommend that you use a draining soap dish with any handmade soap. Because  a draining soap dish will give your bar of soap the opportunity to dry out between uses. This way you bar of soap will last much longer. Have you ever noticed that the bar of soap sitting in the puddle of water in your shower has become soft and mushy? When you're soap is sitting in water, it is slowly dissolving.
View full details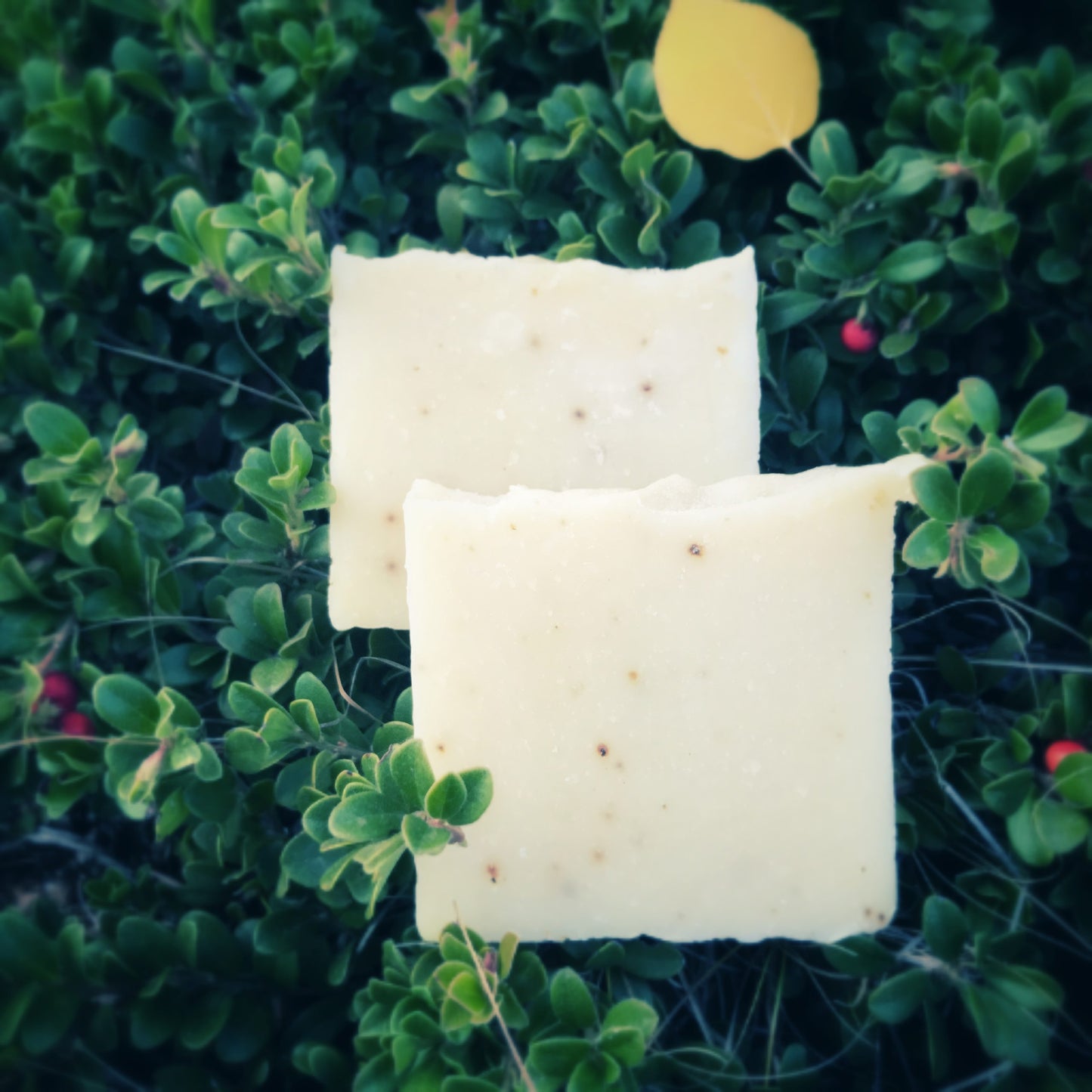 Our wish for you
Whatever life throws at you today, know that you are loved an appreciated, just because you came here and visited the shop. You earned some cool points with me for taking the time and energy to look at our products. Thank you, and have an awesome day!
Click here for more love